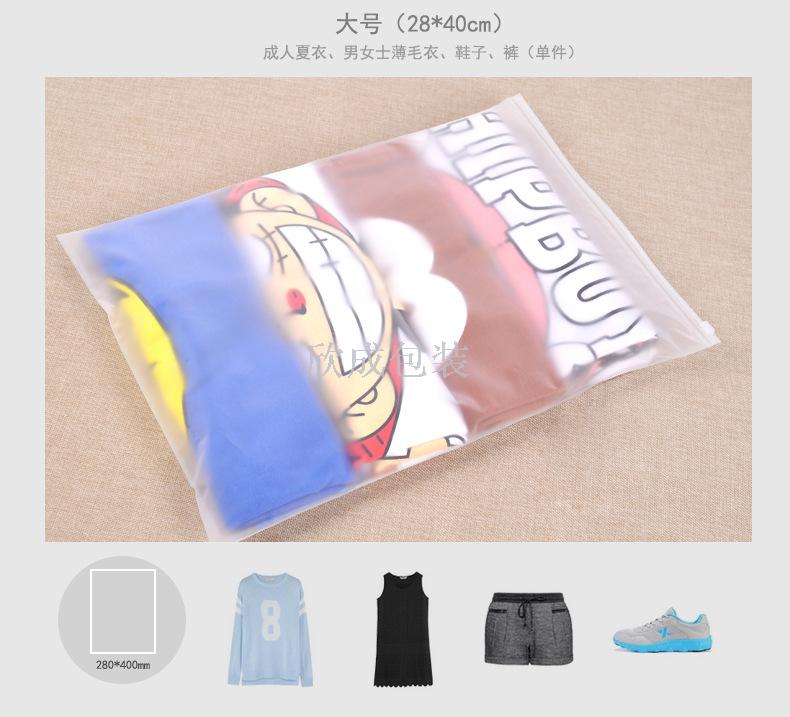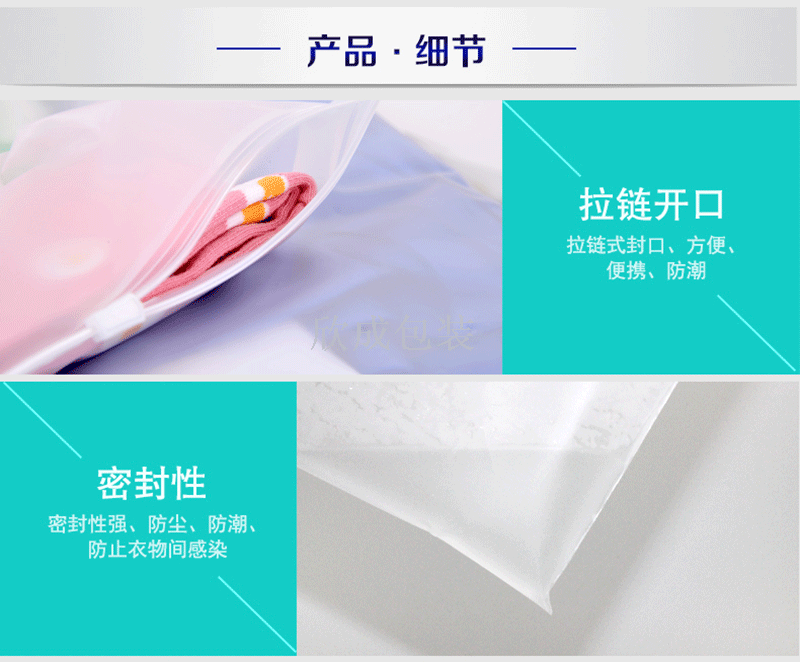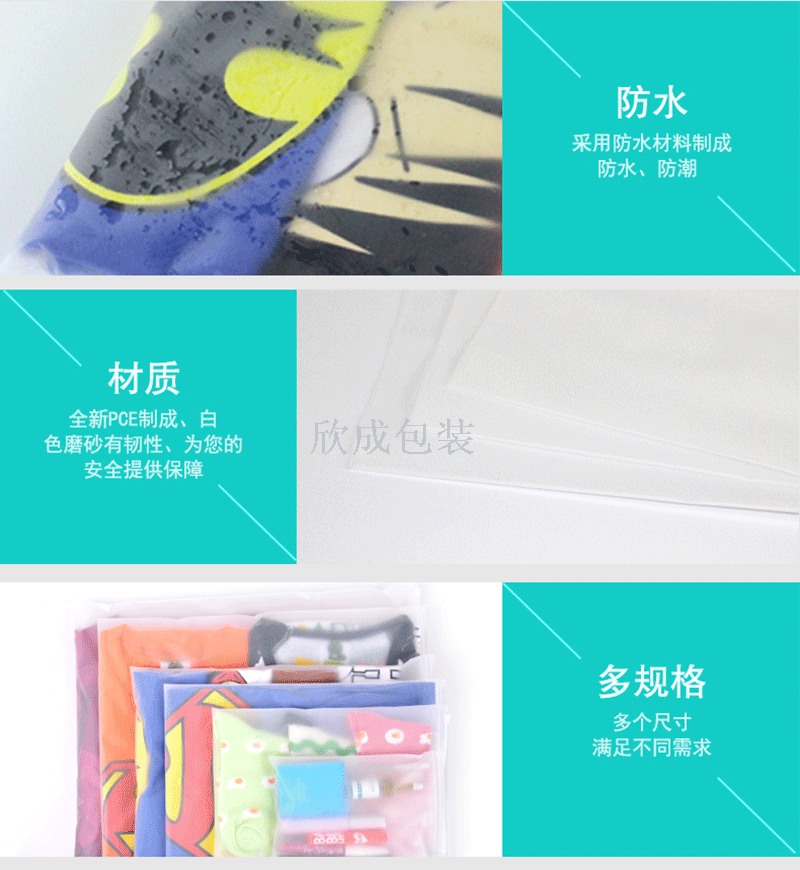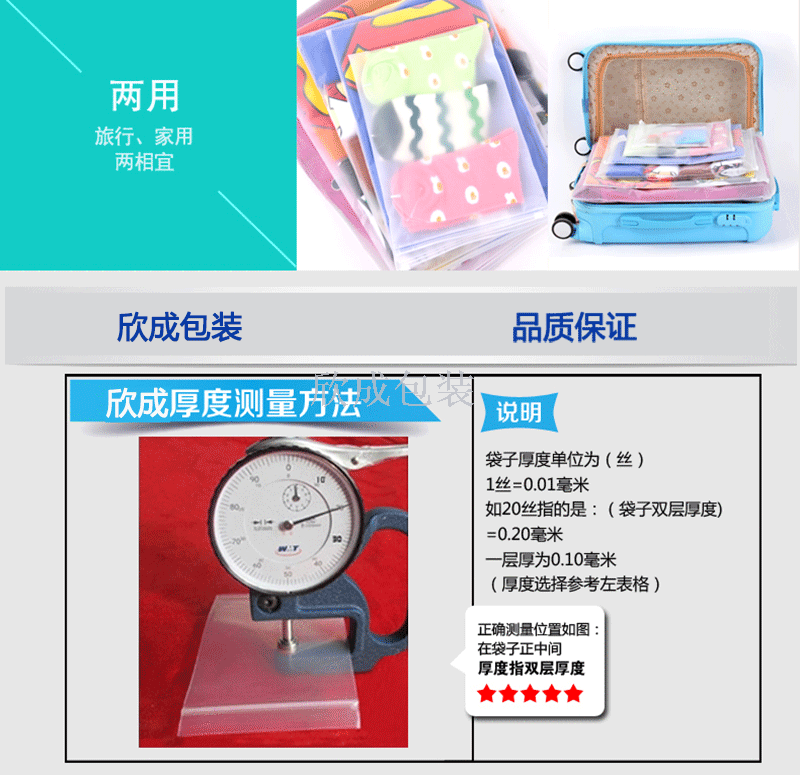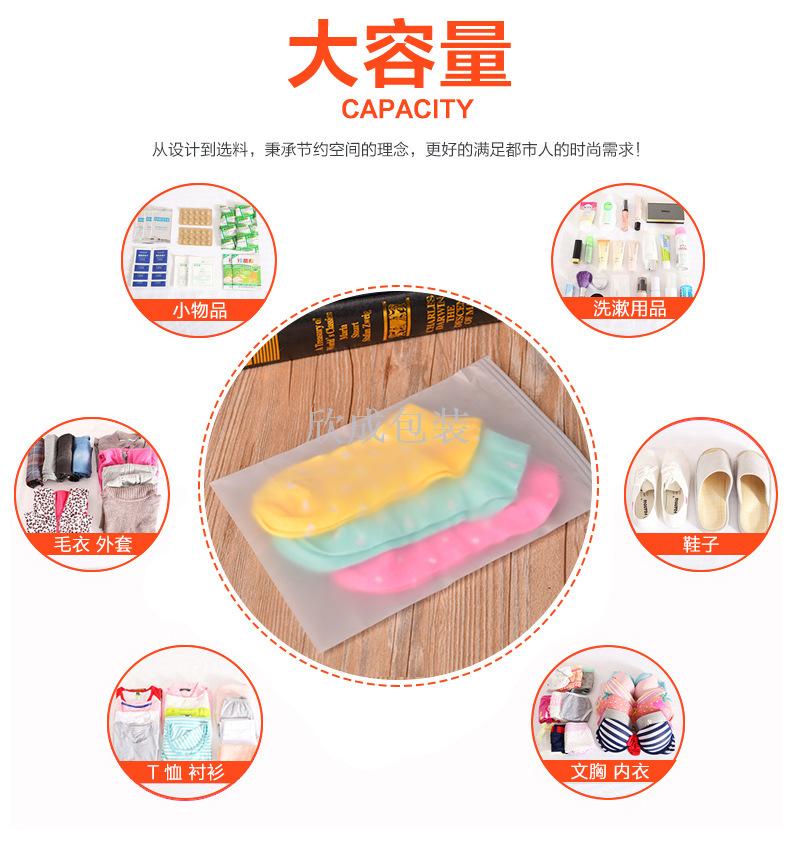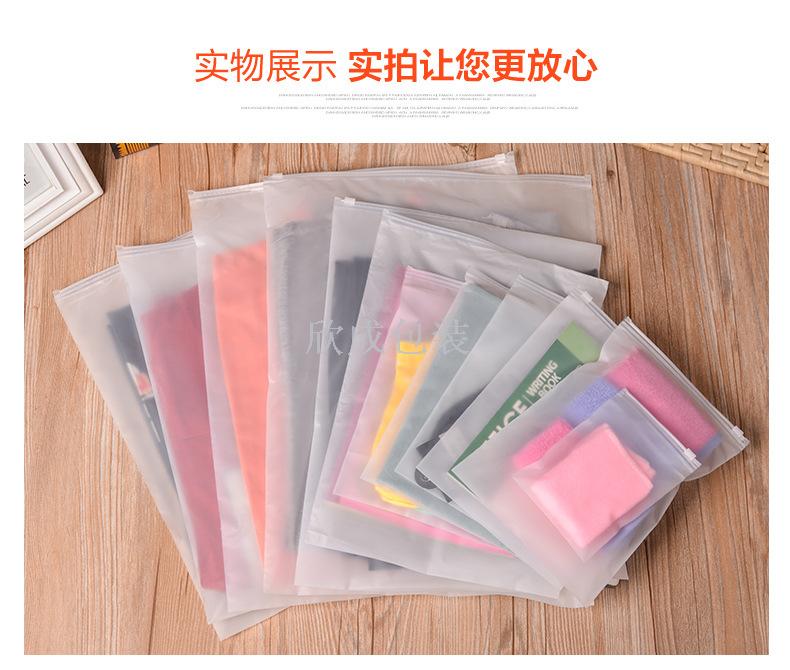 Product Description:
specifications: 28*40 CM
thickness: 20 double wire
Name: EVA high-end clothing matte zipper bag (double-sided matte)
material: Double-sided white frosted EVA environmental protection film +PE plastic zipper and zipper head ( toughness, the film is very soft, New Eva cast film materials, non-toxic, odorless, harmless , zipper sealing )
printing: blank (printing LOGO details)
uses: mainly used for clothing packaging
"commercial properties"
The plastic bags with good dispersibility and excellent anti-oxidation performance than ordinary plastic, toughness is also very good, feel soft. Has a good low temperature resistance, aging resistance, chemical resistance, ozone resistance, flame retardant and other characteristics. Both sides firmly sealed, no explosive packaging neat, beautiful edge. EVA plastic bags are generally applicable to high-grade products in packaging. The proportion of the current stage of the export product packaging is relatively large, slowly domestic high-end products will EVA plastic bags to enhance the grade of products.
customer service service:
1 : goods after receipt 7 days can accept the returned goods, returned goods must ensure that they are in good condition and the number is correct. We assume the quality problems of freight, non quality problems return freight borne by the buyer.
2: in case of delays in delivery and in time please contact us and within the normal working hours, we will immediately begin treatment, 1 hours, we will check for parts or pieces reminder reply.
3: as long as it is to buy our product, no matter how long the time, associated with the use of problem, we welcome to consulting, customer service will give you give a satisfactory answer.
Note:
customized products quality problems refused to return.